NationalRobotics & Automation Group (NRAG)
The National Robotics and Automation Group (NRAG) has been established as a collaboration of leading Southern Sydney-based industrial automation, robotics, and technology companies who are seeking to work collectively with ANSTO, local industry and key international partners to develop robotic and automated systems for use in nuclear/radioactive and other environments.
Our key goal is to provide innovative technologies and solutions to problems faced by ANSTO but which also have global market appeal within the nuclear and radio-pharma industry. NRAG's aims to combine the industry knowledge of its member companies with ANSTO's nuclear & radio-pharma experience to become a key part of ANSTO's growing Technology Precinct.
The participants include Australis Engineering, Britton Maritime, Breseight Engineering, Yokogawa, University of Wollongong, ShireBiz, and Southern Strength.
The group has been meeting since May 2018 to determine projects in which they could collaborate with ANSTO. Recently, following a presentation from ANSTO staff, they have focussed on projects that could assist ANSTO in automating present and future facilities. NRAG members have recently [Mar/Apr 2019] had site visits to ANSTO's radiopharmaceutical facility and the OPAL reactor.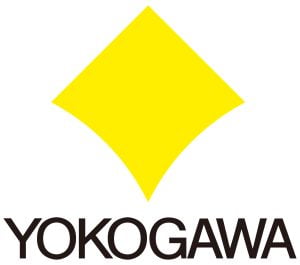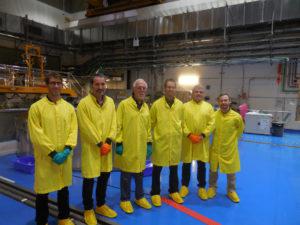 LtoR: James Alexander [ANSTO], Paul di Pietro, Richard Walker, Anthony Gustafson, Michael Calvert [NRAG], Sebastian Williams [ANSTO]
For further information on NRAG contact Secretary Richard Walker on 0419 617 510.